General contractors schedule, manage and coordinate construction work. They are central to construction projects, since they steer the entire group of stakeholders involved in a project. The purpose of the bidding procedure is to have several potential contractors compete in order to obtain the best price for a predetermined standard of quality. In other instances, the purpose is to obtain the best quality or project at a pre-established price. Here's how ConstructBuy can help you be more efficient in your process.
Drag, move and organize your files in project folders. With the free subscription plan, you have access to 10 GB of file storage. This feature lets you know who downloaded each file and when. If this is an addendum question, ConstructBuy offers you the possibility to send a notification to the concerned partners.

Mass Mailing of Invitations to Bid
In the construction industry, generally, to win the bidding war, you must get the best prices. Thanks to ConstructBuy, it is possible to send invitations to bid to all your partners or from our public directory.

The Invitation Tracking feature allows you to see the responses to invitations sent and submissions received at a glance. As a result, you have a clear visual representation of the partners who have responded or not. You can follow up by sending a notification in just two clicks. With software like ConstructBuy, receiving your quotes on time will never have been easier. Clicking on the graphs also makes it possible to immediately find the speakers concerned by the information displayed.

Messaging and Notifications
It's easy to lose control of our inbox. The ConstructBuy platform allows you to simplify your communications and help your team and your partners better organize themselves. How is it possible ? Thanks to the ConstructBuy messaging system, all your communications are centralized in the same place and automatically classified.

Approval of attachments such as plans, quotes and addenda is done directly in the communication platform. In addition, with the functionality to chat with one or more recipients information sharing is available at your fingertips.

Be part of the new communications revolution!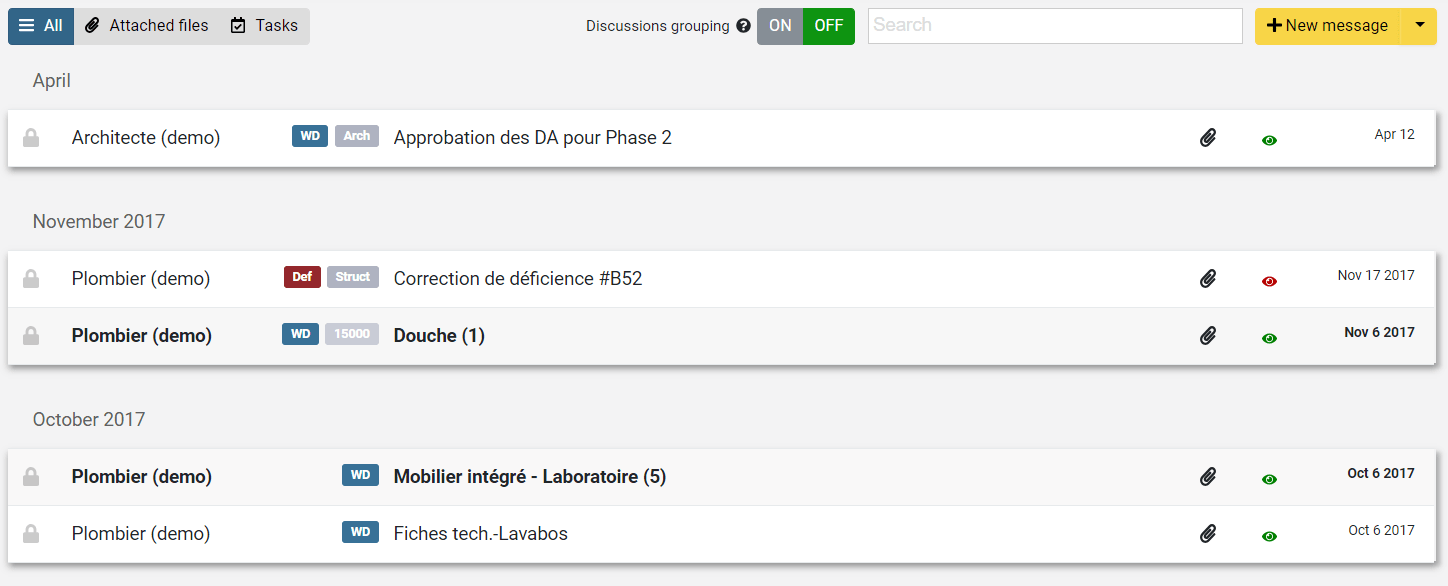 A collaboration tool is not complete if you cannot include all stakeholders in a project. With Constructbuy, you can invite your customers, professionals, subcontractors, suppliers and other stakeholders to collaborate on the project. The multi-level invitation system allows your guests to invite their partners themselves. You can configure all access controls to keep the information private and confidential. Sharing information has never been so simple and effective!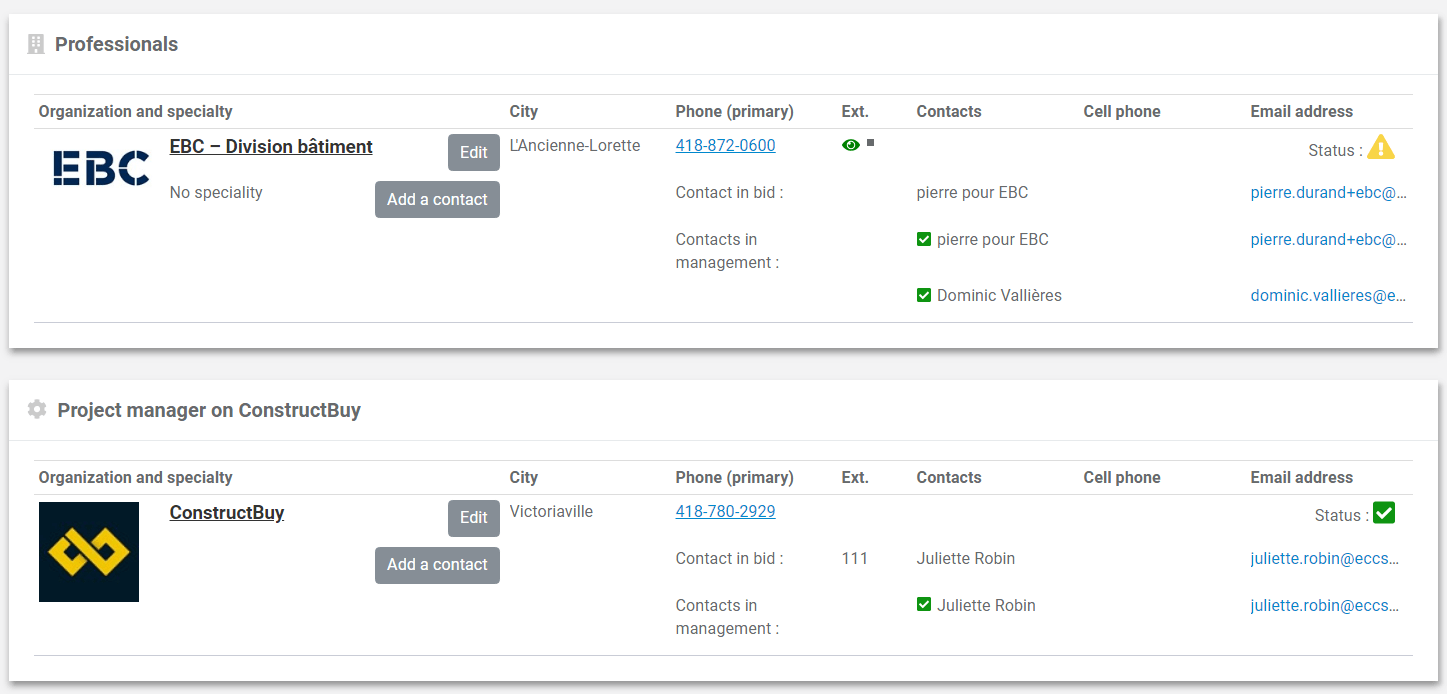 ConstructBuy is a free platform suitable for construction companies of all sizes. The suite of tools available includes project management and communications, estimating, bid management, time and expense management, and business social network.

Find out why more than 25,000 users have chosen ConstructBuy to increase their performance.