Share and Collaborate! ConstructBuy!
ConstructBuy facilitates your projects realization by simplifying collaboration to increase stakeholders efficiency.

Shared Communications! To collaborate better!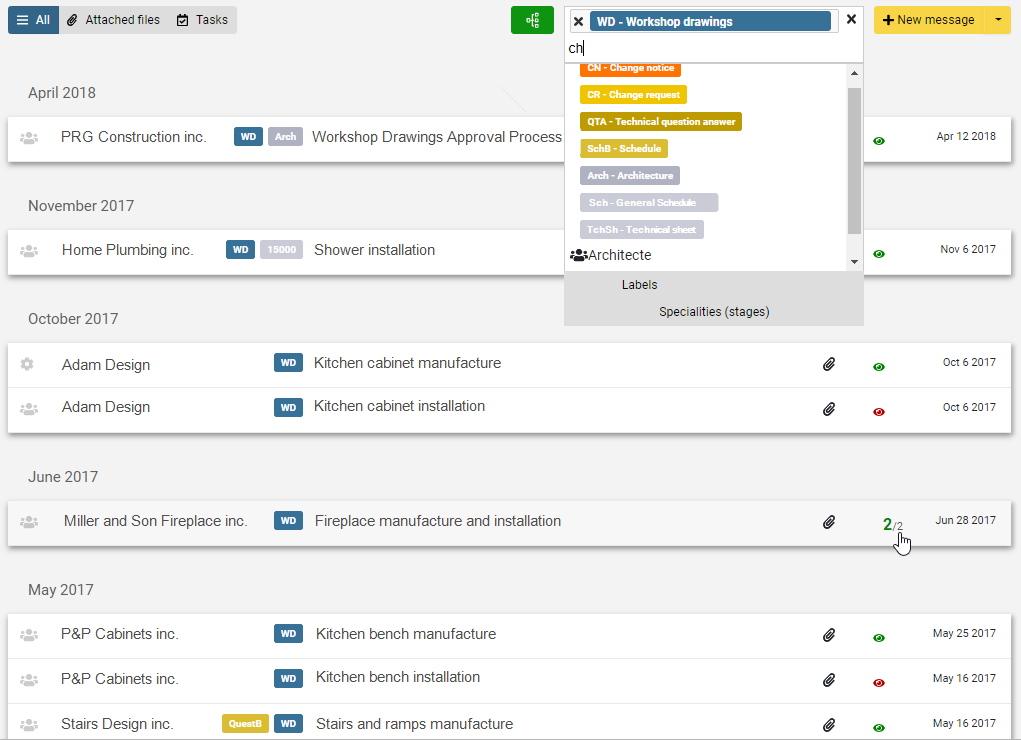 ConstructProject is an efficient integrated communication tool that benefits both you and every other stakeholder involved in each step of your project.
Store, share, and track your communications, tasks, and documents;
ConstructProject categorizes every communication automatically by project and for every stakeholder;
Unique source of information for all, easily accessible though ConstructProject;
No duplication of information ;
Trustworthy lifetime access, just like e-mail.

Online takeoff! To be accurate!
Our online takeoff software ConstructTakeoff allows all project stakeholders to easily create and maintain a central plan reference.
Whether it's counts, perimeters, linear footage, square footage or volumes – it's as easy as point & click;
ConstructTakeoff makes your job estimation easier, faster and decreases the likelihood of pricing errors;
Easily clarify and share information 

about

 the work to be done.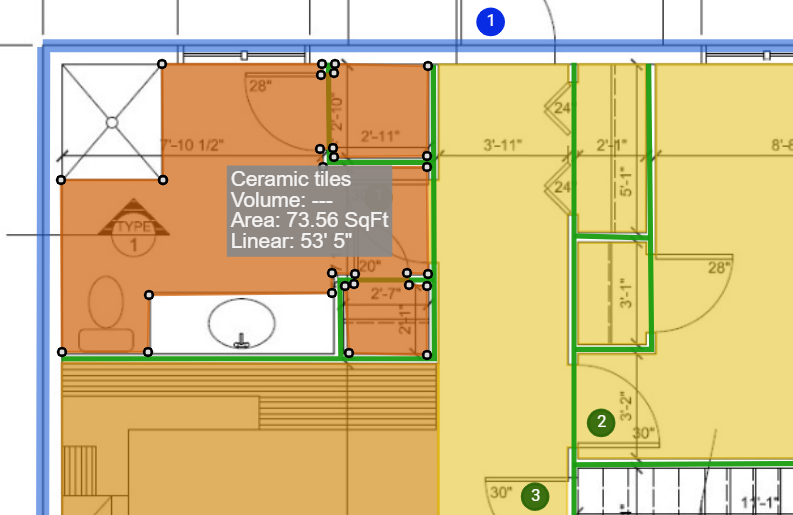 Invitations to bid! For the best prices!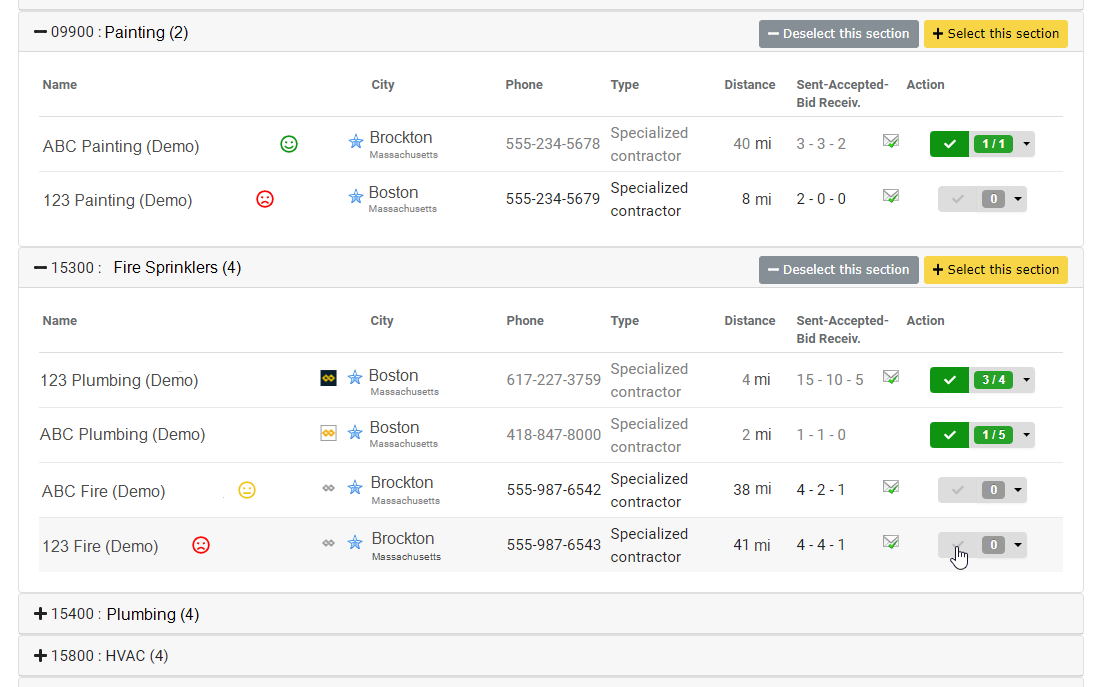 ConstructBid allows you to send invitations to bid in just a few clicks to get the best prices for your construction or renovation projects.
Quickly and simply send invitations to tender;
Pre-select the usual contractors and suppliers or find new ones;
Follow their acceptances and answer their questions 

just in a few clicks;

Choose the best bids to execute on your projects.

Many other tools! To be efficient!
Whether you are an individual, an architect, a contractor, a manufacturer, a retailer or other, ConstructBuy offers collaborative tools to help you plan, estimate and execute your projects. Our tools are at your disposal as well as those you invite to collaborate:
Public directory of companies;
Visibility packages for your organization;
Alert on published projects according to your preferences;
Time and expense management;
Customizing your home screens according to the tools you use.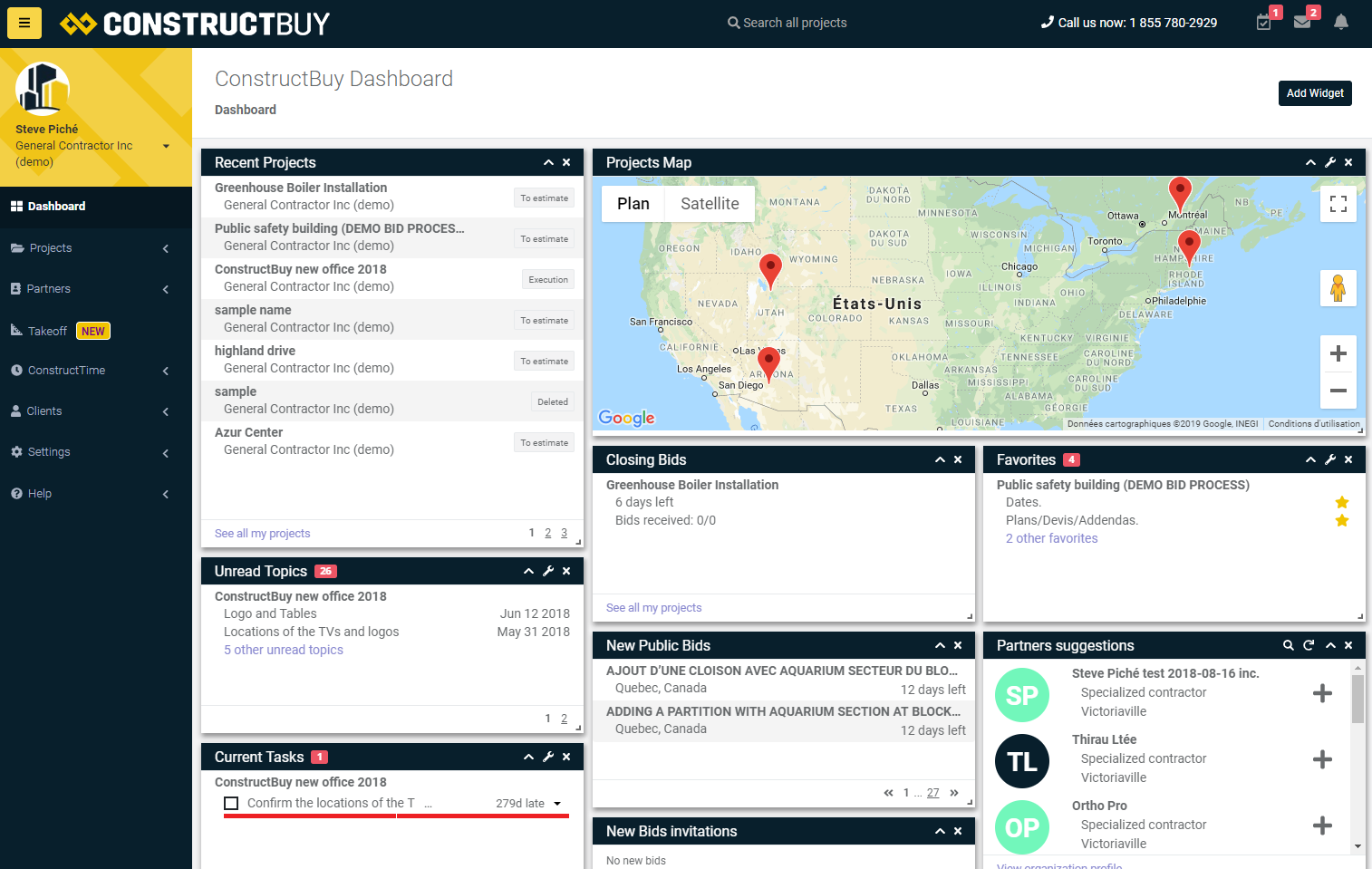 ConstructBuy is designed for what types of industries?
ConstructBuy for Professionals

ConstructBuy for Professionals
– Architects
– Designers
– Civil Engineering
– Industrial Engineering
– Mechanical Engineering
ConstructBuy for General Contractors

ConstructBuy for General Contractors
– Commercial
– Civil Engineering
– Multi Family Dwellings
– Industrial
– Single Family Dwellings
– Renovation / Expansion
ConstructBuy for Specialized Contractors




ConstructBuy for Specialized Contractors
– Inlets of aluminum
– Embankment excavation foundations
– Nozzle and fire extinguishing
– Gutters
– Fireproofing
– Insulation
– Masonry
– Building mechanic
– Worked metals
– Wall curtains
– Enclosures
– Landscapers
– Painting
– Plasterer
– Plumbing
– Concrete polishing
– Garage door
– Door and window
– Refrigeration
– Networking
– Siding
– Sawing and drilling of concrete
– Steel structure
– Concrete structure
– Wood structure
– Interior systems
– Roofing
– Ventilation
– Glaziery
ConstructBuy for Manufacturers

ConstructBuy for Manufacturers
– Prefabricated timber frame
– Cabinet making
– Precast concrete elements
– Stairs and wooden ramps
– Stairs and aluminum ramps
– Tinsmith
– Prefabricated houses
ConstructBuy for Retailers

ConstructBuy for Retailers
– Heating
– Air conditioner
– Wood course
– Electricity
– Construction materials
– Plumbing
– Hardware store
– Ventilation
ConstructBuy is the most accessible platform on the market
ConstructBuy is unique! For all these reasons!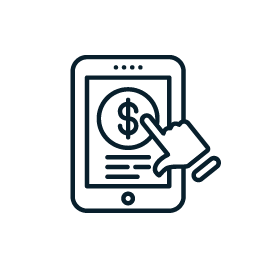 Affordable
ConstructBuy is the most affordable platform on the market. Whatever the size of your business, pay only for what you use.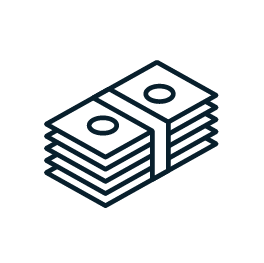 Free
ConstructBuy is easy to use and free for stakeholders who you invite to collaborate on a project.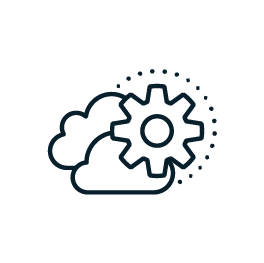 Owner
You remain the exclusive owner of the information inside your private project portal. Every stakeholder can work with with the confidence that they remain in control of their data.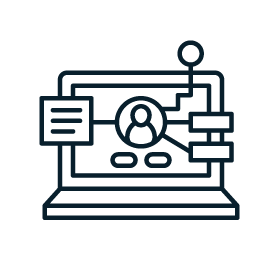 Adaptable
Whatever the type of stakeholder you are, ConstructBuy tools are adaptable according to your working methods.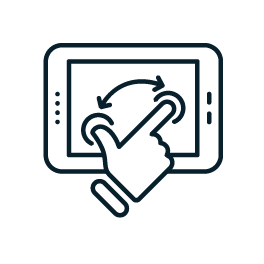 Modular
Our platform is modular: use and pay only for the tools you really need.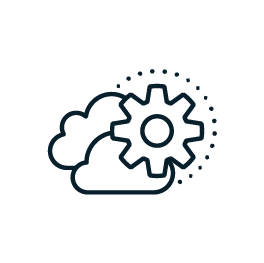 Built-in
ConstructBuy is 100% API-based, making it easy to integrate with other applications you use.
ConstructBuy Monthly Newsletter
Stay connected and informed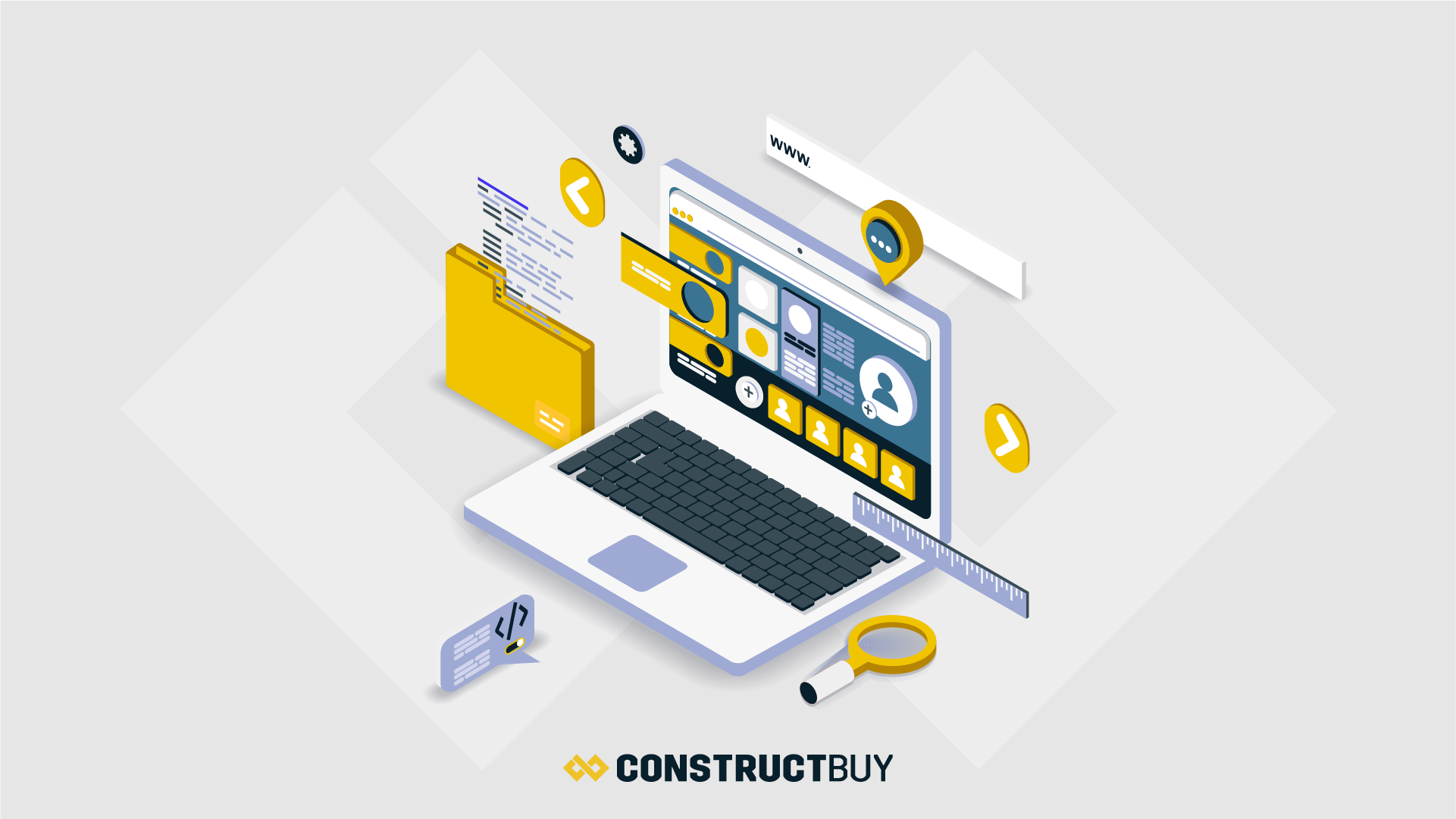 Instead of relying on individual computer stations to work, cloud-based software let's users store, manage…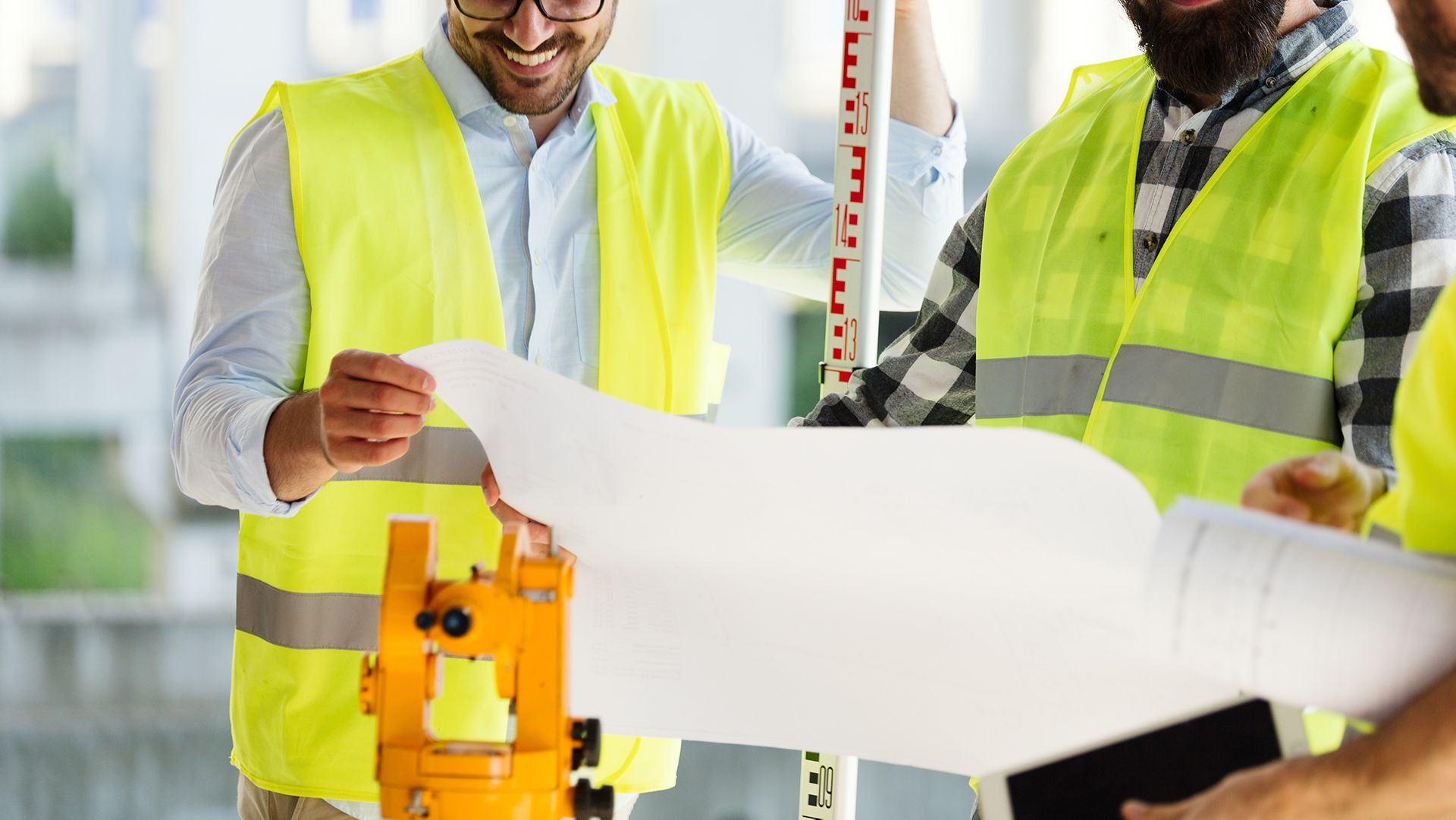 ConstructBuy now announces ConstructTakeoff, a takeoff software to allow precise measurements during the bid process. The…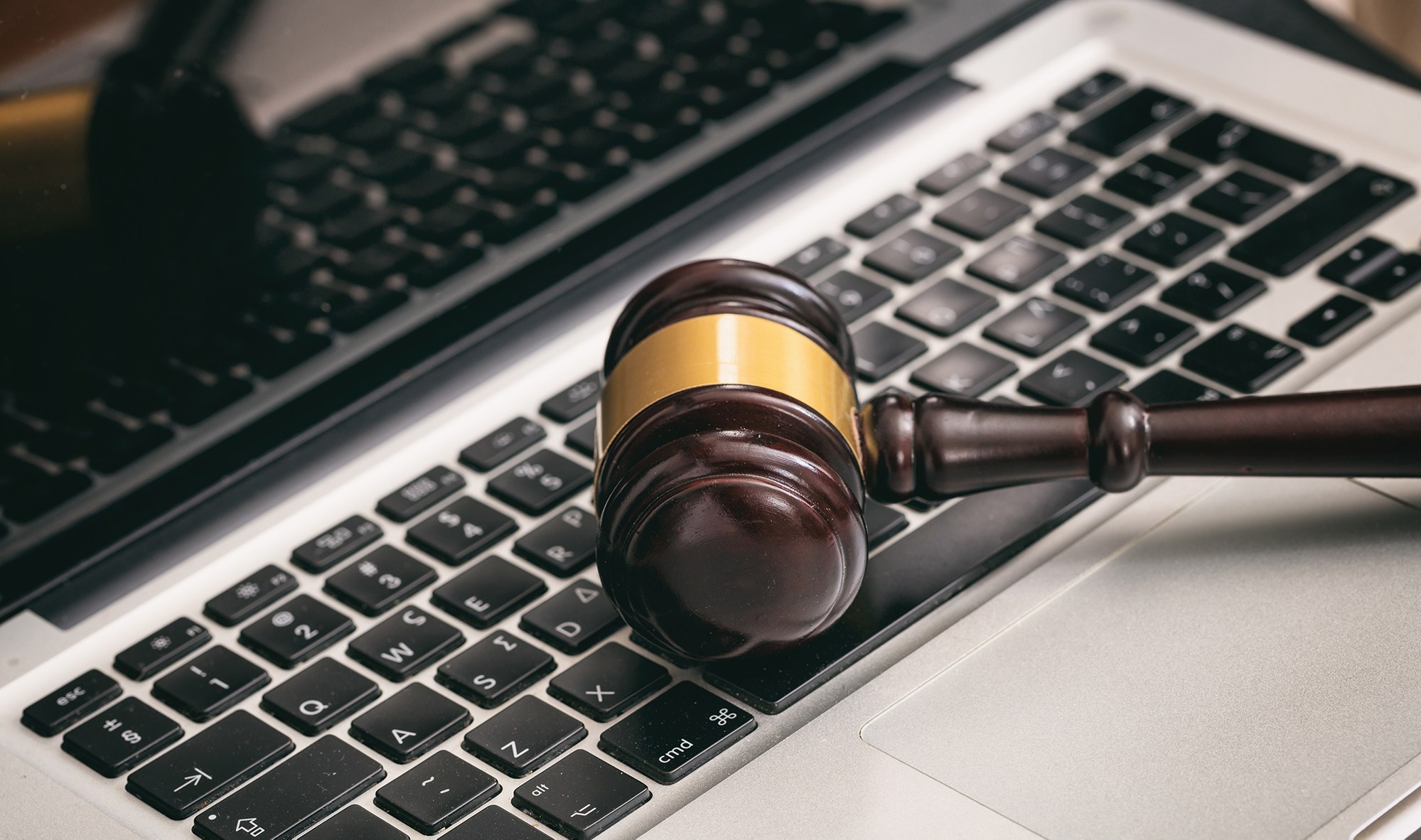 The purpose of the bidding procedure is to have several potential contractors compete in order…