Bid Invitation! For the Best Prices!
Lower the cost of your projects by sending your bid invitations
with ConstructBid more efficiently than by email.
Open the folder of your project
Open the folder of your project
Our bid invitation management software ConstructBid is simple! Create the project folder with a name, address, and other basic information. Drag your plans, quotes, photos or sketches into the project folder.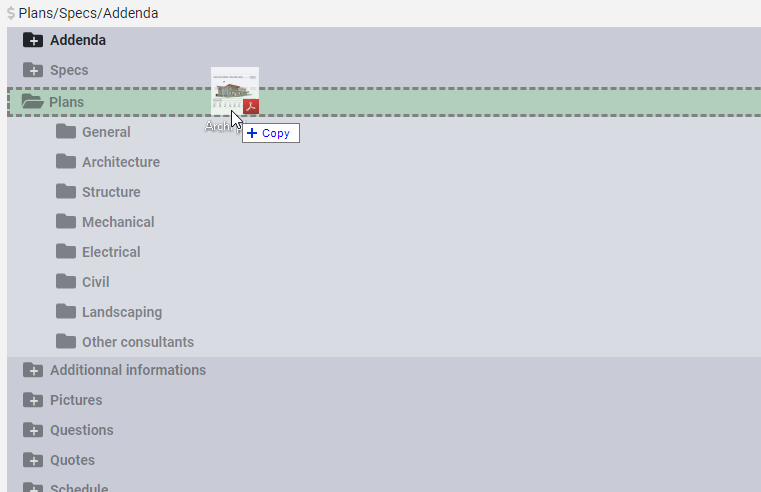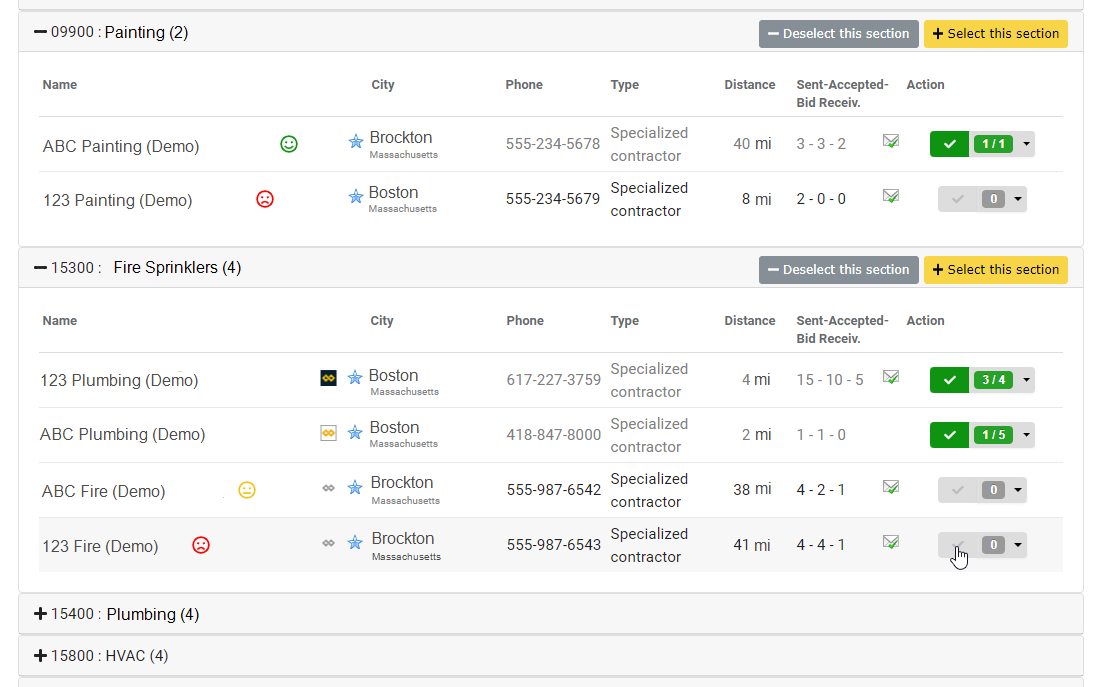 Invite your suppliers and subcontractors
Invite your suppliers and subcontractors
Choose by a simple click the suppliers and subcontractors according to their geolocation and their required specialties. They will receive the email invitation with an access link to your project file. You can choose from our public business directory or from your list of usual subcontractors that we will import for you. In ConstructBid, this list will remain private to your organization.
Follow their answers and contact them
Follow their answers and contact them
A list of guest contractors will automatically update based on their responses and submissions received. Communications, updates and additions to documents will be disclosed from ConstructBid to your guests. Thus, they will receive an email notification or others according to their notification preferences.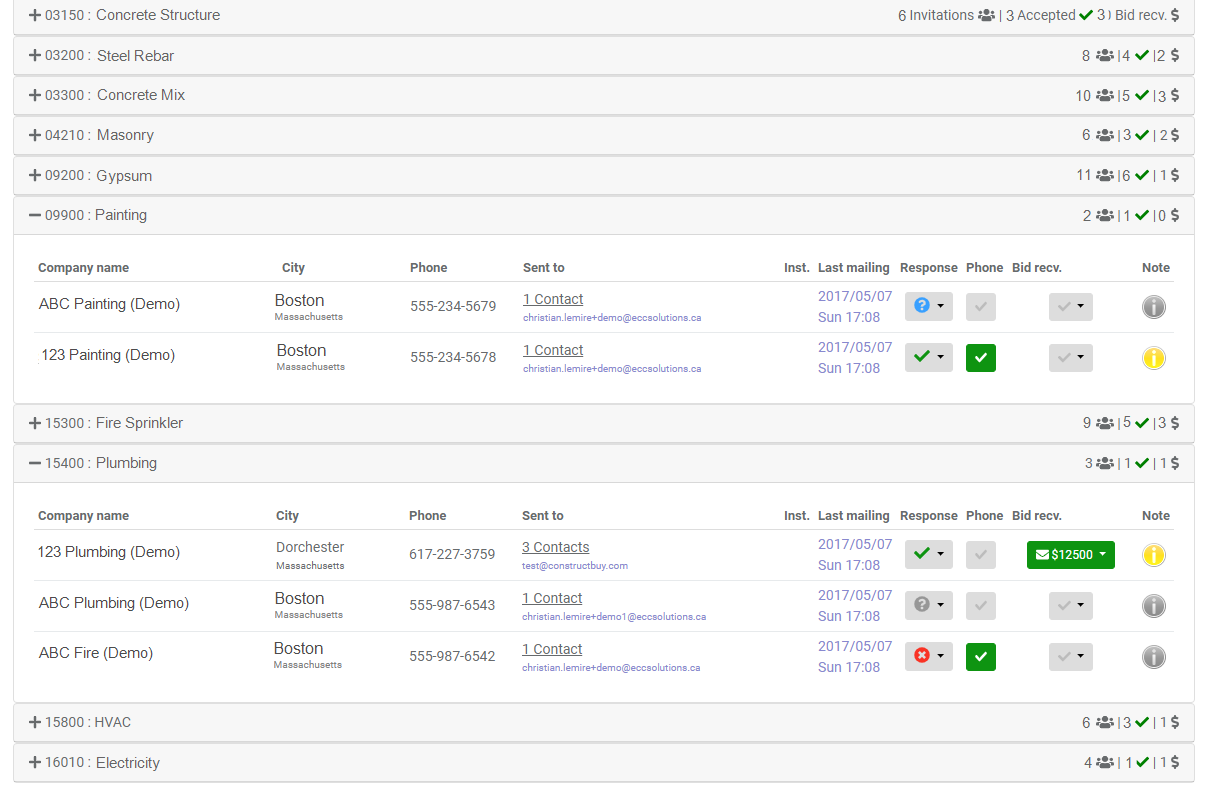 ConstructBid is unique! For all these reasons!

Affordable
ConstructBid is the most affordable platform on the market. No matter the size of your business, pay only for what you use.

Free
Our bid invitation management software ConstructBid is easy and free for the stakeholders you invite to collaborate on a project.

Owner
On ConstructBid, stakeholders own their exchanged date for life in each of the private projects portal.

Organized
Access to your documents has never been easier. ConstructBid automatically categorizes documents by projects. Find, store and share your documents easily.

Connected
Our all-in-one communication tool will enhance collaboration inside and outside your organization. With ConstructBid, stay connected at all times.

Mobile
Whether you are at the office or on the job site, our system will be available on your computer, tablet or mobile device.
ConstructBid is designed for what types of industries?
Real Estate Owners

ConstructBid for Real Estate Owners
– Individuals
– Real Estate Developers
– Real Estate Manager
Consultants

ConstructBid for consultants
– Architects
– Civil Engineering
– Designers
– Estimation and quantity surveyor
– Industrial Engineering
– Project Management
– Mechanical Engineering
General Contractors

ConstructBid for General Contractors
– Civil Engineering
– Home Builder
– Industrial
– Multi Family Dwellings
– Renovation / Expansion
Specialized Contractors




– Air Conditioning
– Aluminium Entrance
– Automation
– Cabinetmaking
– Carpentry
– Concrete Polishing
– Concrete Sawing and Drilling
– Concrete structure
– Curtains Walls
– Door and Window
– Earth Work Excavation
– Electrician
– Fire Sprinkler System
– Fireproofing
– Flooring
– Foundations
– Garage Door
– Glass
– Gutters
– Heating
– HVAC
– Insulation
– Interior Systems
– Landscapers
– Masonry
– Painting
– Plasterer
– Plumbing
– Rebar (for concrete)
– Refrigeration
– Roofing
– Siding
– Skylight
– Steel Structure
– Structured Cabling
– Stucco
– Tiler (ceramic)
– Ventilation
– Wood Structure
– Wrought Metals
Retailers

ConstructBid for Retailers
– Construction materials
– Hardware store
Want to Know More About our Bid Invitation Management Software ConstructBid?
To learn more about bid invitation management, visit our latest blog posts.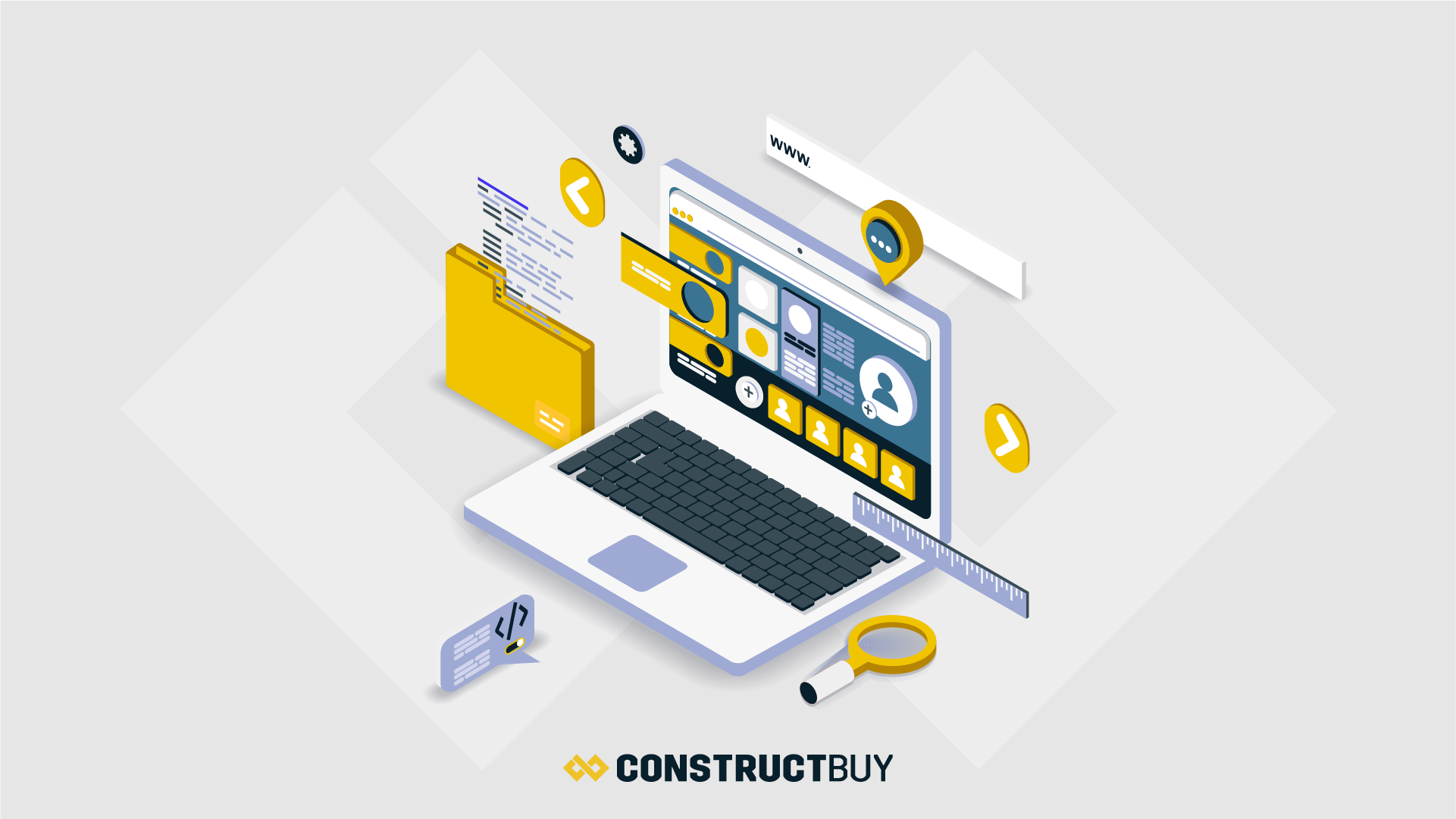 Instead of relying on individual computer stations to work, cloud-based software let's users store, manage…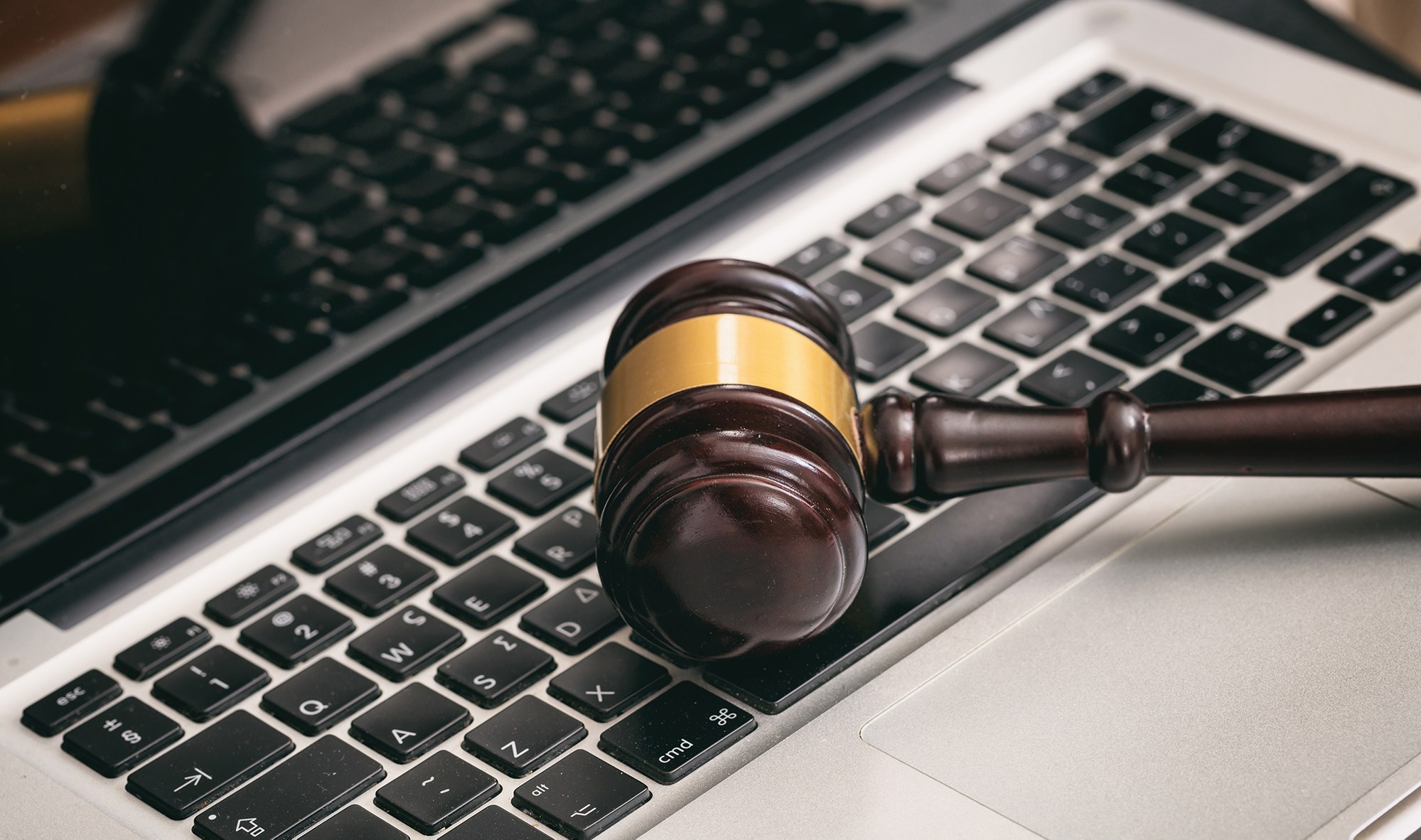 The purpose of the bidding procedure is to have several potential contractors compete in order…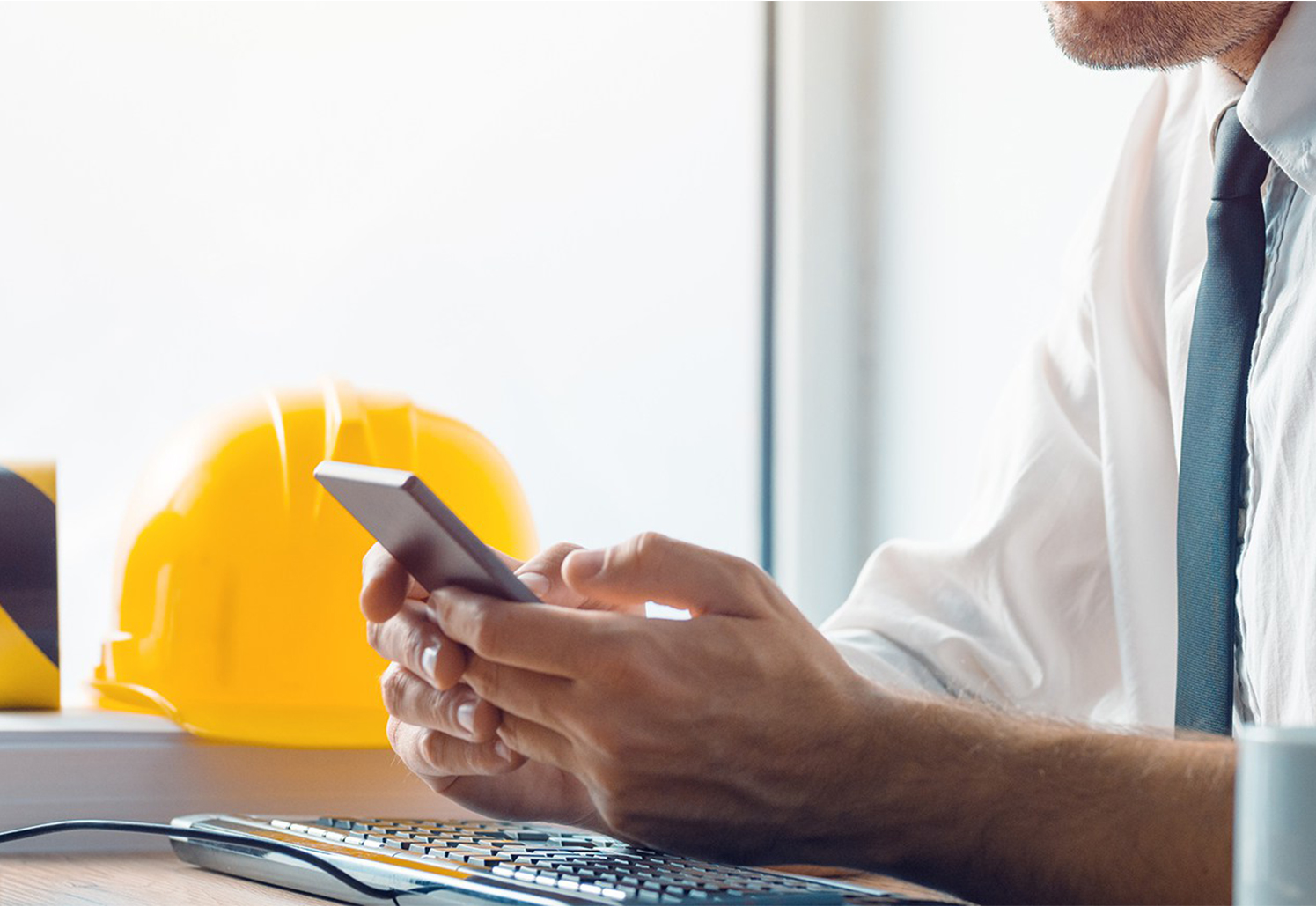 Implementing new technologies in an organization can have remarkable effects such as increased productivity, better…